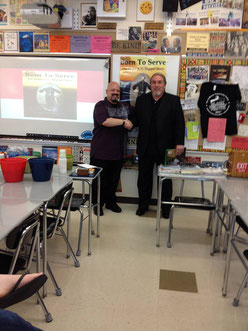 In part three today, we will see the final result of two years hard work. When I last left you at the end of part two, we had talked with the Executive Director of the PHMC Andrea Lowery along with the Historical Marker Program Coordinator Karen Galle. 
These two gave us nothing but a song & dance trying to make us go away. We caught them in lie after lie, and they had almost no idea of what was actually in out first application. They had asked us for information that was already in the app, so if they had even familiarized themselves with our app, they would have known this. Sheesh. Their mantra was " we need statewide and\or national significance." They already had plenty of that already, but we agreed to provide even more. We also had a long phone conversation with a Commission member who made clear that yes, the marker program was a political construct by the staff to promote "social justice." We were told that a meeting was held to discuss our application and a deal was made that would result in the app being approved. Simply re-submit the application with some additional information and there would be no problem being approved this time. 
So, Jeff went to work on the new application and I dove into researching the Lincoln funeral train, the Fishing Creek Confederacy, and other statewide and national items. The results of my work I posted yesterday in the addendum. This clearly shows the strong impact of Major Happer both statewide and nationally. In fact, EVERYONE (including several historians) who has read this report has agreed with my assessment. There is no question, that Happer meets rule #2 which reads as follows. 
"The person, place, event or innovation to be marked had had a significant impact on it's times, and has statewide and\or national, rather than local or regional significance. The significance of the subject must be historically established rather than of contemporary interest."
In our view, and the views of everyone who has examined this, (except the PHMC) Major Happer's involvement with the Lincoln train and the viewings in Harrisburg and Philadelphia alone, more than satisfy this requirement. The Fishing Creek Confederacy with it's long lasting statewide political ramifications, and the establishment of two National Banks, a hospital \ health system that is famous nation wide for it's cardiac care, and the other items I mentioned in my addendum put the icing on the cake. There can be no legitimate question that Major Happer easily meets the requirements of rule number two. 
We submitted all this information to the PHMC within the required time constraints and waited patiently for the response. We were told that there would be a special review in September 2018 for the applications that were denied but close to being approved. 
Well, September came & went without word. Finally, on October 5th, Jeff e-mailed Karen Galle. 
Karen:  Hello!  I hope all is well with you. Has there been a decision in the case of Major Happer?  
My students are very anxious to find out if he has been awarded the honor of a PMHC marker.
We appreciate your time and consideration.
Best Regards, 
Jeff
Karen responded on October 9th with this:
Mr. Bunner:
Sorry for the delay.  The nomination is still being reviewed; however, I should be able to get you a response in the next couple weeks.  Thank you for your patience.
OK, so remember, if there is any problem with the application they are supposed to contact us to discuss the issue BEFORE any decision is made. This would have been the perfect time to bring any issues up. But as you see, no mention was made of any issues. NONE. Also remember that there are two classes of Advanced Placement students who have been working on this project for two years. 
The two weeks came and went as we expected. So Jeff stepped up with this e-mail to Galle once again:
Karen:  Good day to you.
It's hard to believe it's been almost three weeks since we communicated last.  During the school year, there are some days that seem to last long, but the year goes by quickly.  
I don't wish to become a bother, but many of my students, even some who are sophomores in college, continue to ask about the overdue PHMC response to Major Happer's proposed PHMC marker.  The kids started working on this project a year and a half ago in April 2017.  It's almost November and we'd hoped to hear good news in September based on your message in July
We heard no response at all, so by the 9th of November, Jeff sent me this:
It's becoming difficult to understand why this is taking so long. The behavior of PHMC is nonresponsive and rude.  I have not received any communication from Karen Galle despite our pleas.  We should contact the Governor. 
Another e-mail from Jeff to Galle:
I must be frank at this point in time.  We understand that you are in the middle waiting as we are on the panel.  We just can't understand, based on the depth and detail of our first, then second application, why the panel is having such a difficult time with this decision.  To be honest, the kids are losing faith in this process.  They have asked me to help them reach out to our state representative, state senator, the governor, and the Pittsburgh media.  They are young and see things at face value.   
The students feel they have without a doubt met the PHMC qualifications for a marker to memorialize Major Happer, especially when comparing their proposal to markers that are already in place.   Our students, who are exceptional, are referring to this procedure as bureaucratic gridlock 
Once again Karen, we certainly appreciate your consideration and assistance.We hope to receive good news soon
I have copied Judge Brandon P. Neuman's judicial secretary per the request of my students.  Judge Neuman graciously helped to initiate this project at the state level when he was our state representative. They want to keep him informed.  
With Respect, 
Jeff
Finally, on January 15th 2019, Jeff received the letter shown below, once again denying our application. They used a small newspaper obit (shown below) from a very small nearby town as their excuse to deny based upon not enough statewide or national impact. In other words, total BS. Even though I had enclosed the larger obit & front page article from the Washington newspaper that does indeed show national impact. With plenty of opportunities to discuss any perceived issues with our application prior to any decision, they went right ahead and screwed us over once again. The arrogance of these cretins is 
astounding. 
So Jeff as usual had a good idea, to appeal to the Governor's office, so that's exactly what we have done. We also have our regular legislative team already on board and we will be meeting with them very very soon. There will be no more applications, no more e-mails, no more jumping through hoops. We're not going quietly into the night. We're not dejected, we're angry. We don't back up, we don't back down. This isn't over by a long shot. Not going to show our hand just yet, but we are making moves. We might not win this thing, but the PHMC will know we were there. Trust me on that. 
The really sad thing is the disrespect that the PHMC has consistently and repeatedly shown to Major Happer, all Civil War veterans, the Washington High students that put so much into this project, Washington High School, and the people of Washington PA and Washington County, the Mayor's Office and the City Government of Washington PA.
Not to mention Washington & Jefferson College, the Washington County Historical Society, The Bradford House, State Representative (now judge) Brandon Neuman, The Washington Observer-Reporter and many others who have supported this effort. It's not just Jeff Bunner & I, it's thousands of other people who have been waiting for this and working to make it happen. It's not about my book. 
None of us are getting anything out of this, nor do we want to. It's all about doing what's right. THAT, is a foreign concept to the PHMC. 
---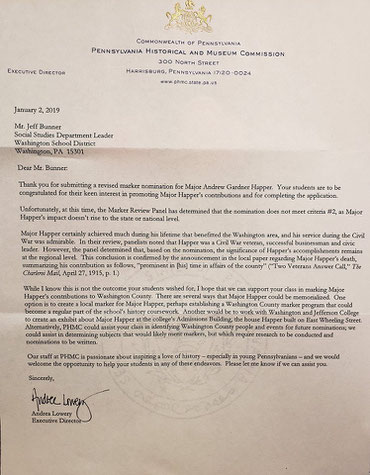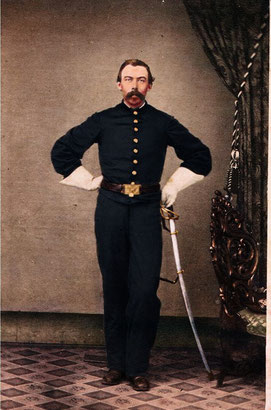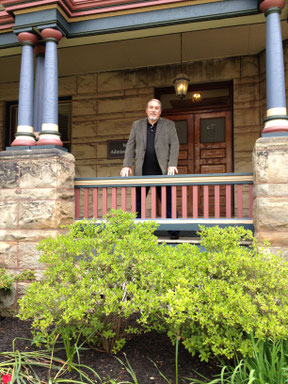 ---