---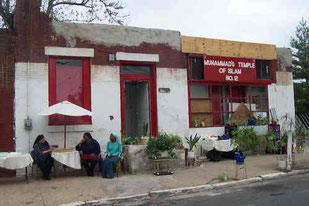 All right, let's get this party started. First, I need to bring the newer followers up to speed, so I must re-post a portion of this March of 2018 post. Please bear with me on this as it is crucial to know the entire story to understand what is going on.
My friends, I find myself in a position today to finally reveal what has to me been a trying ordeal. As you know, I had written a book published in 2015 called Born To Serve, The Major A. G. Happer Story. It was the amazing true story of a Washington County, PA soldier in the Civil War, and his truly remarkable life post war. The book was fairly successful, reaching as high as number four on the Amazon Best Seller list. It remained on that list for over a year. Most of that time, it was in the top ten.
I was contacted by Mr. Jeff Bunner Social Studies Department Leader of Washington High School in Washington PA. He had read the book & thought enough of it that he bought a copy for every student in his AP History class. They decided to use my book as a base for a project to gain recognition for Major Happer that he himself never sought, and had eluded him in his lifetime and for the past one hundred years.
I was asked if I would be willing to help with the effort. Their mission is as follows.
"Major A. G. Happer was not concerned with his own recognition while playing an instrumental part in developing Washington. We learned about him only through Jim Douglas's book, "Born To Serve," and felt that it was unjust for such a key figure in our local history to not have any formal recognition in the city. This project allows us to go beyond the classroom to make an impact on our community while learning life skills and applying them to honor an important local historical figure."
Well, how could I say no to that?
One of their goals was to achieve placement of a State Historical Marker at Major Happer's former home, which is now owned by Washington & Jefferson College. The marker process is controlled by the Pennsylvania Historical and Museum Commission. They are supposed to receive the applications, vet them, and decide which are qualified. Then give their approval. Also, they are supposed to make contact with the applicant prior to the actual vote by the Commission, if there are any issues that need to be cleared up.
These great students did a fabulous job of reaching out to the people who needed to be aware of this effort. They had the support of not only myself, but Mr. Clay Kilgore of the Washington County Historical Society, and State Representative (now Judge) Mr. Brandon Neuman who by the way made a sizable sponsor donation toward the Historical Marker. This guy puts his own money where his mouth is. Be advised, these markers are not free, they are quite expensive and are paid for by those nominating the applicant for the marker.
The application process is a lengthy and complicated process with many rules and regulations that must be adhered to. The actual application itself was done by Mr. Bunner and his students. This is a very long & detailed operation that includes a long, written multi page form. They included other parts as well such as a video, a Power Point presentation, a copy of my book, several written addenda including a written synopsis of my book (so the Commissioners wouldn't have to read through the four hundred pages), newspaper stories, and other items. You must submit twelve copies of all this to the Pennsylvania Historical and Museum Commission.
They have a committee that screens the applications before the Commission gets to vote. This all takes the better part of a year. Major Happer's application was so accomplished and well, pretty amazing that we anticipated no problem having it approved. It should have been a slam dunk. We heard nothing from the Committee requesting more info or documentation etc. Months passed. We met with the Mayor of Washington & the City Council. They were very happy to support the project and the celebratory plans we had in mind for the entire city & county area. The wheels were in motion. All that was left was the actual vote & final approval. The following is a very brief and condensed outline of some of the accomplishments of Major Happer.
Andrew G. Happer quit school at what is now Washington & Jefferson College when hostilities broke out. He enlisted in the First Pennsylvania Cavalry, seeing action at Dranesville. Served the three month enlistment and mustered out.
He then enlisted in the Eleventh Pennsylvania Volunteer Infantry, the "Bloody Eleventh." His first combat was at Thoroughfare Gap. Then on the Second Manassas, and Antietam, where he was wounded in Miller's famous cornfield.
Staying with his Company, he was engaged at Fredericksburg, Chancellorsville, and Gettysburg. Promoted to Captain of Company I, he again saw action at the Wilderness, where he was seriously wounded near the Tapp farm and left for dead on the battlefield. He lay there unable to move with a broken pelvis for several days. An anonymous slave found him and brought water and eventually was able to move Happer to a Confederate field hospital. Happer's wound was deemed mortal and he was made as comfortable as possible. Somehow, Happer survived, though unable to sit up or move.
Captain Happer was then moved to Libby Prison where he spent an agonizing six months. Finally released, he was transported to Annapolis Maryland where he finally received medical treatment. Once again, he amazingly survived and returned to light duty in Harrisburg still carrying the Confederate bullet that would be with him for the rest of his days. Happer was again promoted, this time to Brevet Major.
April 14, 1865, President Lincoln was assassinated. Pennsylvania Governor Curtin personally invited Major Happer to accompany him as a dignitary on the Lincoln funeral train through Pennsylvania. Happer accepted and was with Lincoln the entire time he was in Pennsylvania. As far as we know, Happer was the only soldier to be personally invited by the Governor other than staff etc. Happer often said that it was the greatest honor of his life. Mustering out, Major Happer finally was able to go home to Washington PA. Major Happer tried for years to find that slave who saved his life, but was unable to ever find him.
Still recovering, he took a job with the Internal Revenue Dept. Following that short stint, he faced his first crisis. The Great Chicago Fire. Happer raised an enormous amount of funds and supplies for the relief of the victims of that tragic fire. He then started his own insurance and real estate office, becoming the largest and most successful in the county bringing much needed homes and industry to Washington.
Happer arraigned for a charter to move the Reform School in Allegheny, PA which was closing, to Washington. He donated some of his own family's property, the old Revolutionary War Colonel George Morgan's former estate called Morganza. Happer built a school, housing, a church, a farm and related buildings for what today would be called "disadvantaged children." Major Happer ran the home for children for many years, without compensation I might add. Following his passing, others ran the home & eventually the state took it over & it was closed. It was later used in the movie, Silence of the Lambs.
There were no hospitals in Washington. Seriously ill or injured people had to travel to Pittsburgh for treatment. Happer took it upon himself to personally raise the funds necessary to purchase a large home, and form a hospital. With a shortfall in the needed funds, Happer put in his own money to purchase the building & fund the hospital. Happer ran the hospital for many years, again without any compensation. Today, Washington Hospital has a national reach with cardiac patients flying in from all over the country. The hospital would not exist without Major Happer.
Happer saw the need for better financial infrastructure for Washington and the entire area. Taking it upon himself, he once again got the job done. He founded the Citizens National Bank. Happer didn't run the bank but served on the board of directors for the rest of his life. It became the largest and most successful bank in Washington and survived until being acquired by Mellon Bank in 1948.
Not finished yet, Happer also started another bank, The Washington Trust Company. Happer served on the board here as well. It was very successful and survived until the great depression.
The Major was also, a founding member and Treasurer of the Washington Society for the Promotion of Agriculture and Domestic Manufacture in Washington County.
A founding member of the Western Pennsylvania Agricultural Association from 1885 until 1901. They produced the Washington County Fair for many years.
Happer founded the first Telephone exchange in Washington in 1884, the first Water Company 1888, and the Natural Gas Company.
A member of the GAR Post 120 from it's inception in 1879, until his death in 1915.
Also a member of the PA National Guard, and serving as Adjutant from 1879-1880.
These are only a few of the highlights.
Now, I told you all the above so I could provide context for the following. This week, the Happer nomination for a State Historical Marker was denied by the Pennsylvania Historical and Museum Commission. No reasons given. Needless to say, we were all shocked. We has no idea there would or even could be any problem. We were never notified of any issues as is required. As you all can plainly see, the Happer résumé is quite impressive. In fact, it's the equal of almost any application received by the Commission in at least the last five years, and far better than most. This not to say, the other approved applications weren't worthy, at least some of them certainly were. But few can compare to Happer. Some of these approved markers are surprising. More on that shortly.
Here's a sampling of approved Historical Markers.
Fairview Park. First African-American amusement park in PA.
Marker approved.
Lieutenant Happer In combat in Miller's Cornfield at Antietam, wounded.
Doesn't deserve a marker.
Huber Coal Breaker. Coal Company.
Marker approved.
Lieutenant Happer assaults Stonewall Jackson's troops at Fredericksburg.
Doesn't deserve a Marker.
Inez Mecusker. Singer.
Marker approved..
Lieutenant Happer sees combat at Chancellorsville, and Gettysburg. Helps capture Confederate flags on Oak Ridge, withstands Confederate artillery fire on Cemetery Ridge.
Doesn't deserve a Marker.
John S. Trower. African-American businessman, becomes one of the wealthiest blacks in America.
Marker approved.
Captain Happer seriously wounded at the Wilderness, saved by a slave, endured months of capture at Libby prison.
Doesn't deserve a Marker.
Mary Engle Pennington. Invents egg carton.
Marker approved.
Captain Happer miraculously survives massive wound, returns to duty.
Doesn't deserve a Marker.
Smith Memorial Playground. Playground.
Marker approved.
Major Happer personally invited by Governor of PA to accompany him on Lincoln Funeral Train through Pennsylvania. Only man in US history to do so.
Doesn't deserve a Marker.
Henry Pollac. Basketball statistician.
Marker approved.
Happer builds home for disadvantaged children, runs it for free for many years.
Doesn't deserve a Marker.
Hotel Brotherhood. African-American labor union.
Marker approved.
Happer uses own funds to start & build a major hospital.
Doesn't deserve a Marker.
Jackie Ormes. African-American cartoonist.
Marker approved.
Happer starts two banks, the water company, the gas company, the telephone exchange, develops the region bringing thousands of jobs to the area. Builds beautiful Queen Anne style homes, many are still there today.
Doesn't deserve a Marker.
Ruth McGinnis. Billiard player.
Marker approved.
Happer passes away a beloved citizen who is sadly today forgotten by the city and county he helped lead into the 20th century.
Doesn't deserve a Marker.
"Miracles on Maple Hill." Book about maple syrup. (not kidding)
Marker approved.
Robertson Art Tile Company. Makes tile.
Marker approved..
Sullivan Progress Plaza. Shopping center owned by African-Americans.
Marker approved.
Ethel Waters. African-American singer.
Marker approved.
John McDermott. Golfer.
Marker approved.
Barbara Gittings. LGBT leader.
Marker approved.
And last, but certainly not least.
Muhammed's Temple of islam. Black Nationalist Movement building. Listed on the FBI terror watch list. (Image above)
Marker approved.
See the problem here? These wonderful Historical Markers are NOT approved on their merits as they should be, politics has entered the picture. This is not about having "our" marker denied, it's about the process & let's say "unusual" results. Some of these simply cannot be explained. A book about maple syrup?! Really?! Hey, I like pancakes as much as the next guy, but this is ridiculous. I just cannot get over that one.
It's also about the insult to all those men who served our country who are being left out.
In a conference call this past Friday with the Executive Director Andrea Lowery and Karen Galle (who both seem like very nice women by the way) I heard someone say "we don't care about Civil War service." That's a shocking admission. I see that as an insult to every man who served during the Civil War. They could not answer any of the obvious discrepancies in the approval criteria. They thought they could just pat us on the head, & say "good try, come back again next year," (and we still won't approve Happer's marker.) Their response was always we want more national stuff. Well, how more national than President Lincoln can you get?
I asked, what national impact did the woman who wrote the book on maple syrup have? No answer, crickets. (That happened a lot.) I guess we're not supposed to notice that.
And also, I thought this was a Pennsylvania Historical Marker, not a National Historic Marker. It seems they will use any excuse to deny some types of applications, always moving the goal posts. Oh they approve the occasional Civil War related marker to keep up appearances, but the trend is disturbing. By the way, I doubt those Commissioners even read the applications. I'm told they merely rubber stamp whatever the committee recommends. They brag about how high the bar is for approval. Well, as we see here, that's total BS. I do know also, that one Commissioner tried to help as much as he could and I thank him.
All of the above is merely my opinion and observations, and mine alone. Neither Mr. Bunner, or any one else connected with this had any prior knowledge of this post. I simply could not keep my big mouth shut any longer. It's not about me, or the book. It's ALL about Major Happer. The man deserves to be recognized by the state he served so long and so very well.
So, in conclusion. If we accept the twisted pretzel logic of the committee that discounts Happer's connection to the Lincoln funeral train, ignores and mocks his Civil War service and ordeal, and disqualifies his service to the region and local area, then yes maybe Happer wouldn't qualify for a marker...
...and neither would Ulysses S. Grant.
But wait! There's more! Coming up, a letter arrives! Hmmm, "provisional approval" wonder what that means?!
After informing us that the Happer marker could not be approved, and that weird conference call where they lied to us repeatedly, we get this letter. (image below) Also shown is the criteria for marker approval, showing the reason Happer was originally denied. (#2) This will become important later. Somehow, magically, Happer became "provisionally approved." Could that have happened because of my blog posts? Hmmmm?
Stay tuned, I have a LOT more! And it gets even more strange. More calls, more lies, more letters.
Shown below are people who had markers approved recently who had zero historical significance. 
---