---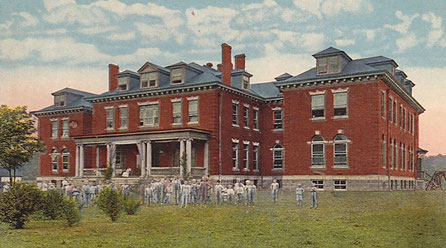 The third episode in this incredible saga is the story of Revolutionary War Colonel George Morgan. A fairly important player in the early history of America. An excerpt from my book, Born To Serve, The Major A. G. Happer Story gives a brief account of some of his adventures. 
The first person we need to know about in this installment is Colonel George Morgan. He was an extremely important person in colonial times and had far reaching influence over how the west was settled. He also was instrumental in what happened to the entire Washington County Pennsylvania area. We must go all the way back to the beginning to really know what this is all about. Major Happer's wife Tilly was a great granddaughter of the Colonel.
Colonel Morgan was born in Philadelphia in 1741. As a young man, he entered the Indian trade and spent a great deal of time in wilderness areas. He formed a partnership with two men named Wharton and Baynton. They operated under the name of Baynton, Wharton and Morgan. He also was a partner in the Indiana Company. They established stores at Fort Pitt, and Morgan went to the Ohio valley to establish trading posts. In 1766, he went all the way to the province of Louisiana where he founded the town of New Madrid.
     Morgan was the man who had the experience to travel in the wilderness, and deal directly with the Indians. He made it a point to always deal fairly with them, not taking advantage of them and this was to have a great effect in the years to come. The Indians came to trust Morgan, and that would save the lives of hundreds of settlers later on.
This gave him great influence on the Indians, and during the time of the Revolution the Colonel used this influence to convince many tribes to support the Americans over the British. For this reason, he was eventually appointed as the first United States Indian Agent of the Western Department with headquarters at Fort Pitt.
     One of the great stories that has been lost today is the one about how Colonel Morgan and his business associates lost title to three million acres of some of the most valuable land in the Ohio valley, by one vote. In 1763, Indians seized property of the Indiana Company. It amounted to about eighty six thousand English Pounds. Afterward, because of the fair treatment by Colonel Morgan, the Indians repented. They compensated Baynton, Wharton and Morgan by signing over a deed to a tract of land totaling three million acres. The land ran from the mouth of the Kanawha River up the Ohio River to where Wheeling West Virginia now lies, then eastward past the Laurel Ridge east of present day Pittsburgh, to the western slope of the Allegheny mountains.
     Not all the tribes wanted to ratify this deal, and there was a grand council held at Fort Stanwix in 1768. In attendance were the chiefs of the Mohawk, Seneca, Oneida, Cayuga, Tuscarawa, Shawnee, and Delaware tribes. They met with Sir William Johnson, the Royal Superintendent of Indian Affairs, the Governor and Chief Justice of New Jersey, and commissioners representing Pennsylvania and Thomas Walker of Virginia.
     At that gathering, the famous treaty of Fort Stanwix was concluded, and the land grant to Baynton, Wharton, and Morgan was ratified by all the tribes. Virginia protested and Mr Wharton went to London to either secure the confirmation of the British government or reimbursement in money for the goods lost. Before the matter was concluded, the Revolutionary war broke out and England refused to rectify the trouble. After the war, the matter was brought before the House of Delegates of Virginia, but that body refused to ratify the grant by the vote of the presiding officer. And so, Colonel Morgan and his partners lost the land.
     When the Revolutionary War broke out, Colonel Morgan raised and commanded the first volunteer company that left Philadelphia. In 1779, he was visited by the chiefs of the Delaware nation. In appreciation of his many services and his friendship to that tribe, they offered to make him a gift of a piece of land which is now the Pittsburgh suburb of Sewickley. The Colonel would not accept it, even at the urging of the chiefs. About this time, Morgan was educating, at his own expense, the sons of several Delaware chiefs at Princeton College.
George Morgan's brother, Dr. John Morgan, was interested in land in western Pennsylvania. He bought four tracts of about twelve hundred acres in total just south of present day Canonsburg. When the doctor died, he left the property to his brother Colonel George Morgan.
     In 1796, Colonel Morgan left Princeton and headed west to to settle on this new property he named Morganza. He built a larger house and barn there. During the years that followed, Colonel Morgan entertained many famous visitors there. While in the Revolutionary army, Colonel Morgan had met Aaron Burr and they became close friends which continued when Burr became Vice President of the United States. Morgan was on intimate terms with many famous men of his day including George Washington, Thomas Jefferson and Ben Franklin. When Burr made his tour of the west in 1806, he stopped at Morgan's home. While a guest there, he revealed his plans for founding a new empire west of the mountains, with himself as dictator.
     Burr told the Colonel and his son Thomas his plans for raising an army and capturing the vast territory from the mountains to the Mississippi. He urged the Colonel and his son to join the movement and share in the spoils. The Colonel became indignant and would not agree to participate. Burr gave up after trying to convince Morgan for three days, and continued on westward. Morgan sent a letter to President Jefferson to inform him of Burr's plans. Jefferson replied with a letter thanking Morgan and he closed with,"Accept my salutations and assurances of esteem and respect." Colonel Morgan furnished additional information to the government and he and his son were summoned as witnesses against Burr when he was tried for treason.
     Colonel Morgan was a slave holder. Near the house, was a small graveyard where the deceased slaved were buried. When Colonel Morgan died on March 10, 1810, he was buried in the little graveyard, surrounded by his slaves. His wife, Mary Boynton was buried there as well in 1825. In 1873, there remains were exhumed and removed to Washington Cemetery.
     George Morgan had been married to Mary Boynton in 1764. They had five children: John, George, Ann, Thomas and Maria. John, 1770-1819, was educated at Princeton College. He married Miss Margaret Bunyan and they lived in Washington County and had five sons and three daughters. One son, Thomas, went to New Orleans and became a lawyer. Another son, Philip was Minister to Mexico.
Ann, the Colonel's eldest daughter married Thomas Gibbs of South Carolina. They had three sons and a daughter. When Thomas died in 1793, she married his brother John.
     George Morgan, born in 1780, went to Princeton College like his brother. He returned to Washington County and married. They had nine children, and eventually settled in Allegheny County.
Thomas Morgan, 1784-1855, (while attending the Burr trial) met Catherine Duane of Philadelphia. They married in 1807 and lived in Washington County. He studied law in Pittsburgh and was admitted to practice in Washington county. He became a prominent attorney and was was elected to the state legislature in 1814. After that, he became the Prothonotary in 1821, and Postmaster in 1829. He helped organize the Franklin Bank which became the First National Bank of Washington, and the Female Seminary. His wife's brother, William Duane, was a member of Andrew Jackson's first cabinet.
     Thomas J. Morgan, was born at Morganza in 1815. He studied law, then established a newspaper in Washington. In the summer of 1836, he raised a company of volunteers to aid the Texas revolutionists and was elected their Captain. He reached Texas just in time for the battle at San Jacinto. He remained in Texas for several years. Thomas returned east to Columbus, Ohio, and in the spring of 1847 was appointed secretary of the United States Legation at Brazil. While stationed at Rio de Janeiro, on March 30, 1850, he died of Yellow Fever.
     Little brother, George Washington Morgan, was born in Washington, Pennsylvania September 20, 1820. He entered Washington College, but left when he was sixteen years old to enlist in a company organized for the purpose of assisting Texas to gain her independence, and at the age of eighteen he was made a Captain in the Texas Army by General Sam Huston and given command of Galveston. He entered the United States Military Academy in 1841, but left in 1843, studied law, and practiced at Mt. Vernon, Ohio, until the beginning of the Mexican War. In that conflict he served first as Colonel of the 2nd Ohio volunteers and then of the 15th U.S. infantry, and was engaged at Contreras, and at Churubusco, where he was severely wounded. For his gallantry he was brevetted Brigadier General and was awarded the thanks of the legislature of Ohio, and was presented with a gold sword by the citizens of that state.
     Thomas was appointed United States consul at Marseilles, France from 1856 to 1858, and minister to Portugal from 1858 until 1861. He was commissioned Brigadier General of Volunteers, November 12, 1861, and assigned to duty under General Buell. In March, 1862, he assumed command of the 7th Division, Army of the Ohio, and was ordered to occupy Cumberland Gap, and, if possible, drive the Confederates out of East Tennessee. He took possession of Cumberland Gap on June 18, 1861, but in September of that year retreated toward the Ohio, as its importance in a general campaign was disproportionate to the force required to maintain it. He commanded a division under General Sherman at the battle of Chickasaw Bluffs and Vicksburg, Mississippi, and under General McClernand at the capture of Fort Hindman, Arkansas, January 11, 1863, and on June 8, 1863, he resigned due to ill health. He was an unsuccessful candidate on the Democratic ticket for governor of Ohio in 1865, and then served as congressman from 1867-1869 and again from 1871-1873. He died at Old Point Comfort, Virginia, on July 26, 1893.
     Some of The Morganza land was eventually used by Major Happer for the Morganza School. Colonel George Morgan's home stood for many years until it fell into disrepair and crumbled away. The Morganza School was eventually demolished, and the land is now an office development along Interstate 79 a few miles south of Pittsburgh.
In the next installment, we'll get an inside view of some big time movers and shakers in the early part of the Industrial Age. Stay tuned. 
J.D.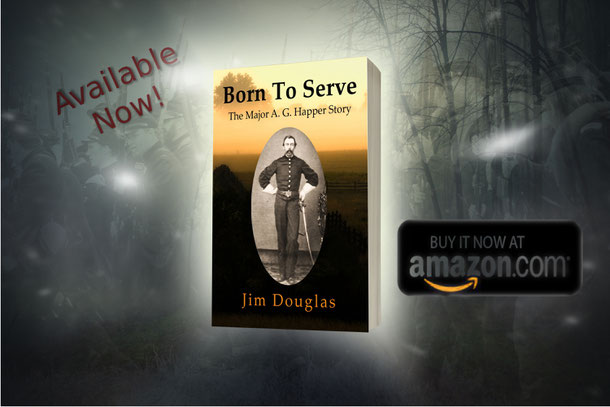 ---